As part of Goshen College's long-term master plan, the second and third floors of Westlawn Dining Hall will soon be the new home for the nursing department.
The floors were residential halls in decades past, but now sit dormant.
Almost a quarter of GC students major in nursing, making it the largest program at the school, and it is currently filled to capacity in its current home on the 2nd floor of Wyse Hall. Jewel Yoder, head of the nursing department, said when both undergraduate and graduate students are on campus, "the floor is extremely busy and crowded." 
Lydia Holsopple, a junior nursing student, agreed the current space has its limitations. The nursing community is one of her favorite parts of the program, but "current facilities are lacking the space to foster community growth."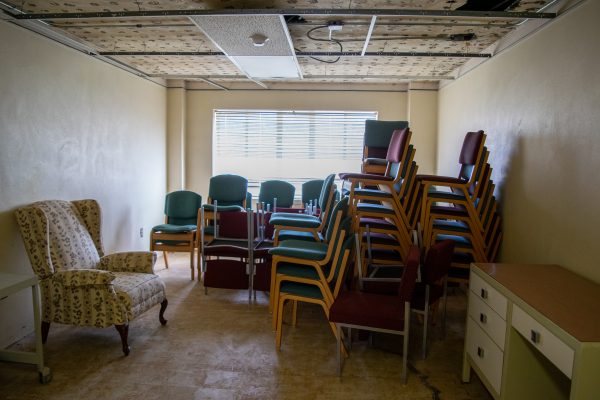 The expansion into Westlawn should fix this problem. It is set to triple the floor space the department has to work with, making room for simulation labs, classrooms and lounge space. Yoder noted with the expanded operating space, the program could double enrollment and partner with other institutions like Ivy Tech Community College, offering "a space for them to train Certified Nursing Assistants who might decide to join our program to become a nurse." 
Both of Westlawn's upper floors will have rooms for Objective Structured Clinical Examinations, which test students on their applied knowledge in a controlled environment. 
Ben Bontrager, vice president of operations, said the design is currently in early stages. The process of turning conceptual ideas into architectural drawings, he said, "will take the better part of this calendar year," with 2023 being the earliest he anticipates construction beginning. 
Once it begins, the build could take anywhere from 18 to 24 months depending on the scope of the finalized plan. Bontrager added, "we seek to renovate the building in a manner that reflects our commitment to sustainability." The funding for the project will hopefully come from both donor and grant money, and Bontrager noted GC was encouraged to learn their application for a U.S. Economic Development Administration grant "remains in the process for further consideration."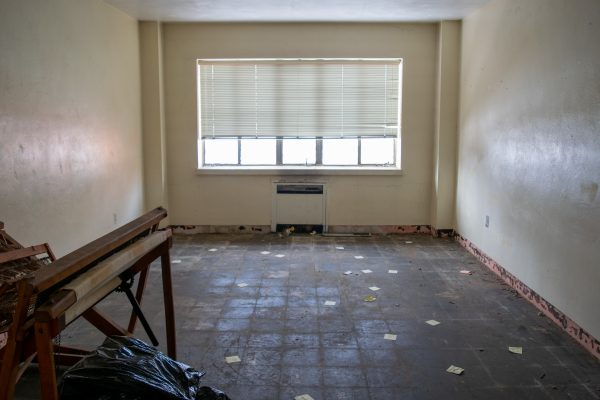 In terms of Yoder's envisioned layout, Westlawn's second floor will be for the undergraduate program and will include a lab for skills with a large classroom and another lab with rooms for trauma/acute care, medical/surgical patients, and obstetrics and pediatrics. The third floor will house the graduate program for family nurse practitioner students. 
As an added benefit, the extra floor space should make room for a lounge space for GC's busy nursing students to work and relax amidst their bustling schedules. Holsopple suggested such a space could enable nursing students "to get together and study, work on care plans, or spend time getting to know each other outside of the classroom." 
This would benefit both commuter students who spend long days at the college and residential students, since "having spaces to spend time with other nursing students, of all years, is a great way to study, learn from one another's experiences, and continue to create a community."
Bontrager said the space will be "designed in such a way to integrate other programs and provide gathering and study spaces for both resident and commuting students." 
To Yoder, the potential move is bittersweet. Wyse has been home to the department for so long, but the expansion will mean fresh opportunities and potential for the future of nursing at GC.