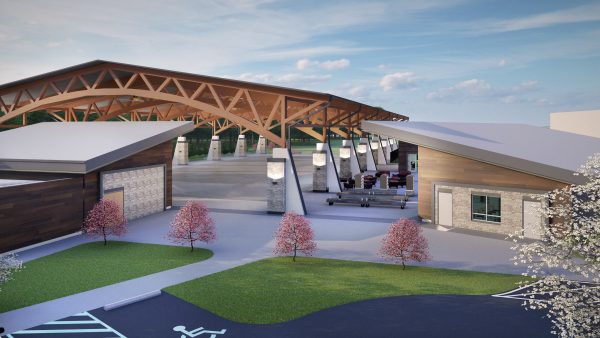 A new proposal could bring an ice rink to the edge of Goshen College's campus. 
A project years in the making, the original idea for the multi-use pavilion and ice rink was announced by the City of Goshen in 2017. Its construction was set to start in 2020, but when the COVID-19 pandemic hit, the project stalled. Now, it has come back onto the city's agenda in 2022, and the first issue to settle is where the rink will be located. 
The original idea, and the city's preference, is for the rink to be built downtown adjacent to the Millrace Canal and across from The Hawks apartments. This placement would mean walkable distances from downtown Goshen businesses and restaurants that would hopefully profit from rink traffic. 
The main problem with the Millrace location is cost. In order for the downtown site to be feasible, extensive foundations and a new bridge across the canal would need to be constructed – upgrades that the city projects costing upwards of $8 million. 
Moving the rink to GC property off of 15th Street would reduce property and construction costs, making the budget more realistic. The pavilion could share parking and stormwater facilities already in place at GC, as well as possibly concessions and restrooms. With current building costs much higher than they were when the original plan was made, these savings could prove essential in securing a fundable proposal.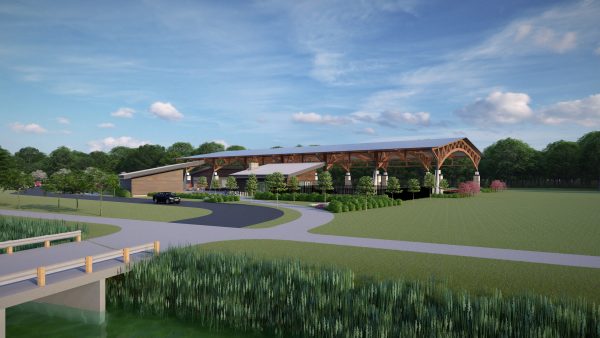 Neither the city nor the GC board has officially approved this plan, but as of Jan. 10, the city has committed to spending $38,000 for Cripe Design to evaluate the conditions of GC's property and its potential to host the rink.
When asked about GC's main benefits should the plan move forward, Ben Bontrager, vice president for operations, stated that everything is at a very beginning stage, but that the college is "interested to see how [it] could present opportunities for shared facilities" and help "create … roads and utilities that could be shared with the college." 
Downtown business owners protested moving from the Millrace location to the college's campus at the Board of Works meeting last week, arguing that placing the ice rink downtown would benefit Goshen's economy for years to come. 
Mayor Jeremy Stutsman agreed with their concerns but responded that the City's "due diligence" includes understanding the potential savings switching locations would bring since taxpayer dollars fund the rink.
For Goshen College, the new location "presents new options for student recreation," Bontrager said, "as well as a great connection point with other members of the community."