Every year Goshen College elects new Senate cabinet members to lead the student body. The overall job of Student Senate members is to oversee student clubs and club budgets and be a voice for the student body to the administration.
This year, Student Senate received seven applications for the three open cabinet member positions.
According to Shirley Shriner, "This is the largest number of applicants we have seen in several years."
From those seven applicants, the student body will elect three new cabinet members. In total there will be four people working as Senate members next year. The fourth one, Rachel Smucker, a freshman communication major and a current cabinet member, will continue to serve next year without being re-elected. This reflects a change to the Senate Constitution.
This new decision was made for two reasons. First, a month ago the Cabinet Constitution was revised and so the Senate decided that someone involved in the process of revising the Constitution this year should continue their role in next year's Senate cabinet. The other reason was that Smucker already has experience in the Senate. That way, the new Cabinet members will not start from scratch.
This year's representatives were determined at noon on Wednesday. The candidates who received the most votes were Hans Weaver, with 134 votes; Jon Hershberger, with 117 votes; and Aradhana Roberts, with 115 votes.
Each of the four Cabinet members will be the chair of one of the following committees: Publicity Committee, Events Committee, Town Hall Meetings Committee and Student-Administration Committee.
The Publicity Committee will make sure that all the events hosted by the Senate are publicized appropriately. The Events Committee is in charge of planning events. The Town Hall Meetings Committee is in charge of organizing monthly meetings with either the larger student body or the student leaders. Finally, the Student-Administration Committee is in charge of developing and nurturing the relationship between the student body and the administration.
Each of the chairs of these four committees will work closely with the Representatives at Large who will help the Cabinet Member with his or her duties. The reps at large will be elected in the beginning of next year.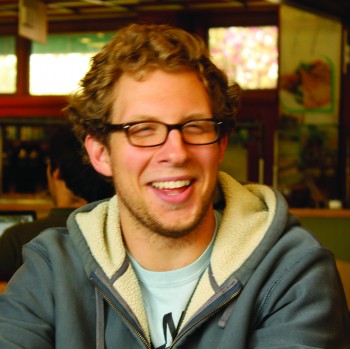 Hans Weaver
Major & year: junior business major
Hometown: Lancaster, Pa.
Why did you run for Student Senate?
Currently, there is a lot of frustration on campus due to lack of communication between the student body and the administration. Goshen College is full of ambitious, creative and intelligent students. In my opinion, students at Goshen College are currently being underutilized. Student Senate in recent years has fallen short of giving the student body a voice and empowering the community through student funds and organizations in order to improve campus life. I want to be a part of Student Senate in order to give the student body its voice back and work to empower the Senate in order to regain momentum.
What do you bring to this role?
Throughout high school and college I have been involved in organizations similar to Student Senate. I've learned from my experiences that one of the most important aspects of a student senate is that it fosters creativity when trying to solve problems, and that it isn't afraid to push and advocate for student initiatives. As a Student Senator, I would like to see organizations such as PRISM and Signers of the Open Letter receive funding from Goshen College, I would like to see more funds allocated to new student clubs and organizations and I would like to see the Constitution revised to enable the Student Senate, along with the student body, to have the power and influence that it deserves.
Interesting Fact: When I was considering colleges to attend, I refused to check out Goshen College due to my parents' persistent efforts to persuade me to go to Goshen College, and the fact that I would be the third consecutive generation from my family to attend. I wanted to be different. It took me a year at Eastern Mennonite University to see the light. I regret my stubbornness every day.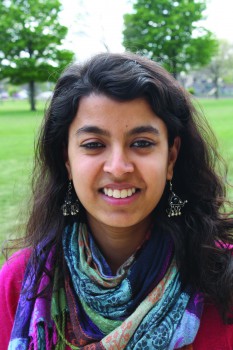 Aradhana Roberts:
Major & year: sophomore biology and environmental science major
Home country: India
Why did you run for Student Senate?
Becoming a member of Student Senate provides me with the opportunity to work as a team to serve my peers and community.
What do you bring to this role?
To this role I can bring the qualities of an attentive listener and team worker.
Interesting Fact: I enjoy traveling and one of my most memorable travel experiences was spending six months in Melbourne, Australia, for a study exchange.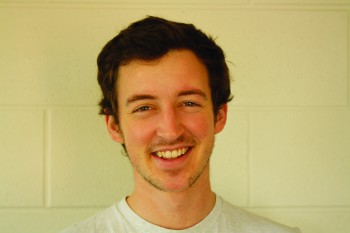 Jon Hershberger:
Major & Year: sophomore interdisciplinary major (social work, social policy and psychology)
Hometown: Akron, Pa.
Why did you run for Student Senate?
I am interested in learning more about how decisions get made at GC. I was also in student government in high school and found it to be a very rewarding experience. Often times I think there is a disconnect between the administration and the student body in terms of decisions being made. I would hope to help bridge this disconnect by bringing to the administration ideas from students, while also helping my peers see why administrators make the decisions that they do.
What do you bring to this role?
I bring an open-minded willingness to work with anyone to make GC a better place. I have enjoyed my time here immensely and I hope to ensure that others also enjoy their "GC experience."
Interesting Fact: I once had lyme disease, meningitis and West Nile virus at the same time