John Ingold, a household name at Goshen College, will now be forever etched into its history.
A ribbon cutting ceremony during Homecoming weekend, beginning October 2, will be the formal announcement of the Dr. John Ingold Sports Complex. The honor follows the athletic department's decision to reformat their transportation system, a system in which Ingold was heavily involved.
Josh Gleason, Goshen's athletic director, mentioned that the addition of this complex would be the perfect opportunity to honor Ingold's years of service to Goshen College. The new structure will contain an 8-foot pathway, complete with a decorative archway. Construction will begin in the spring of 2016.
The honor is of no shock to anyone except Ingold who said the news was a "surprise, but a nice surprise." Ingold's contributions to Goshen College began in 1964 as he took the helm of three sports teams: JV basketball, varsity basketball and track and field. From then on, Ingold totaled a tally of 75 seasons in 34 years, coaching all seven male sports throughout his illustrious coaching career.
Following his retirement in 2000, Ingold took on the responsibility of transporting athletic teams "full time." His first road trip with a Goshen sports team occurred in 1964 as he drove them to and from competition in a station wagon.
However, in recent years, Ingold shuttled athletic teams, SST units and other miscellaneous groups on campus in what he calls "the best bus around."
[caption id="attachment_31983" align="alignright" width="351"]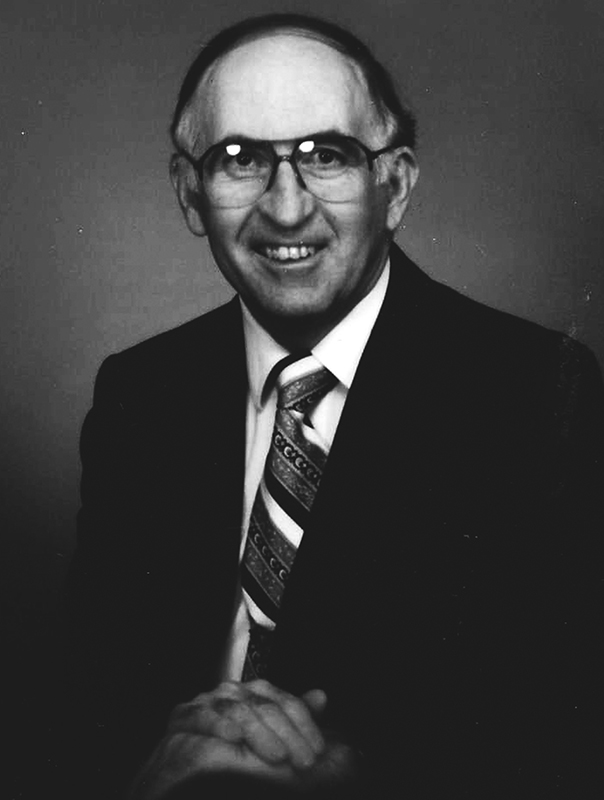 GC's new sports complex will be named after John Ingold to honor his 40 years of service to the college.Photo contributed by Go Leafs.[/caption]
Athletes, students and faculty alike have come to know and love Ingold, who always offered a friendly face and greeting as you boarded the bus after a tough game or a long journey.
"No matter the miles driven, or how late of a night it was, John was always our biggest fan," said Kelsey Smith, a senior on the volleyball team. "He always wanted the absolute best for every Goshen team. He knew us each by name and made it a priority to get to know each and every one of us individually."
In transportation alone, Ingold has saved the athletic department an estimated minimum of $250,000, said Gleason. For Ingold, money has never been the motivation. Gleason said, "John never misses a beat," in reference to a time when Ingold was back to work maintaining the campus golf course (another product of Ingold's service) the day after surgery.
The announcement of this honor was followed by the athletic department's decision to upgrade the transportation system from Goshen's private fleet of buses to a chartered company. Cardinal buses will provide luxury in size, Wi-Fi capabilities and other amenities to Goshen student athletes. A number of factors went into this decision including liability, durability and having the proper quantity of buses to transport student athletes at critical times, said Gleason.
Last year many teams suffered through breakdowns that left them stranded. Last February, as the women's basketball team traveled home from a game in Marion, Indiana, against Indiana Wesleyan University, the bus sputtered to a halt on the side of the road. In below freezing temperatures the team had no choice but to sit and wait for arrangements to be made to get them moving again.
"Having to sit on the bus for hours with no heat was intense," said Tyra Carver, a senior. The dangerous conditions endured in this one example were cause enough for new transportation. Though the move to the Cardinal bus system means Ingold will no longer be behind the wheel, although he is sure to join some road trips and has pledged his continued support for the athletes here on campus.
When the news of the commemorative sports complex was conveyed to Ingold, Gleason was able to see that this gesture truly meant a lot, though it is something Ingold never would have asked for.
"I'm honored and will always have good memories of Goshen College," said Ingold, who will join Ruth Gunden and Roman Gingerich this spring in having athletic facilities named after them in honor of their service to Goshen College. "It's nice that they [Goshen College] recognize coaches who put a lot of time in.
The time Ingold has put in is indisputable: a minimum of 1800 road trips each averaging about seven hours and over 1000 games coached. The time is measurable, but what is not is the impact Ingold has had on student athletes for the past 40 years.