Paul Steury, Goshen College alumnus and longtime educational coordinator at Merry Lea, announced last week that he would be running to represent Indiana's second congressional district in the U.S. House of Representatives.
A GC class of 1988 graduate, Steury worked at Merry Lea for fifteen years, where he not only directed the educational program, but also taught May Term classes, worked with graduate students, and even helped start the college's graduate program. He is currently a high school science teacher at Elkhart Academy.
Steury, who lives in Goshen, launched his campaign Thursday at a gathering at the Goshen Brewing Company.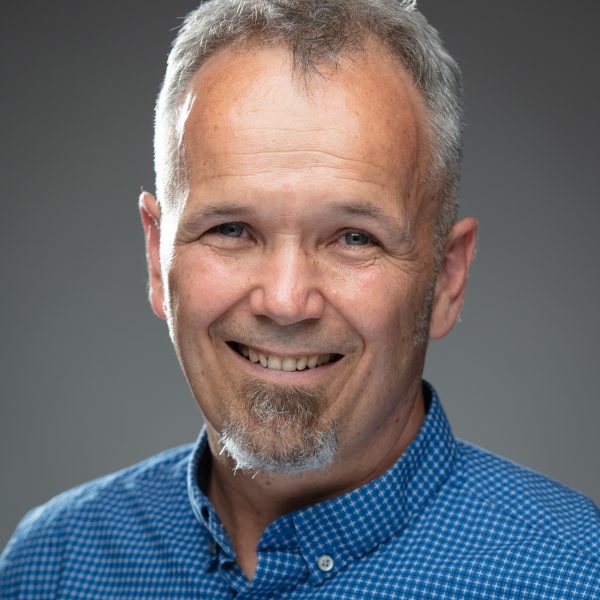 In an exclusive interview with The Record, Steury explained his campaign platform. He has three main focuses: as an educator, he's standing for education; because he believes that Elkhart County can focus on green initiatives, he's pushing for a greener economy; and since he knows many people that can't afford healthcare, he's supporting initiatives for affordable healthcare.
"I really want us to think about how we treat our fields, our animals, and our water systems," Steury said. "Last week, research came out saying that Indiana is ranked fiftieth out of the fifty states when it comes to stream and river quality, and that's due to agriculture." 
Shifting towards a greener economy is a cornerstone of Steury's platform — and in this district, that would be a dramatic shift.
For the past ten years, Indiana's second congressional district has been represented by Jackie Walorski, a Republican. 
On the National Environmental Scorecard, which rates congressional representatives on their support for green legislation, Walorski received a 4% out of 100. 
"The biggest challenge is that [Walorski] has been around for ten years now, and so she has quite the war chest when it comes to finances," Steury says. 
A war chest is one way to put it: in 2020, Walorski raised over $2 million for her campaign, and has already garnered over $800,000 this cycle.
On top of that, Walorski won 61.5% of the vote in 2020, compared to her Democratic opponent's 38.5%.
To combat this, Steury is working with eight local artists to get campaign material out. He is running under the slogan "Paul For All," and is working on reaching the 45% of the district that is undecided or apathetic when it comes to voting. Steury is confident that the election is winnable — if an uphill battle.
Steury is well-known not only on the GC campus, but in the broader Goshen area as well. In Goshen, he  has taught at Goshen Community Schools, run for city council three separate times (unsuccessfully), and worked with the Goshen Environmental Resilience Team. 
Simon Hertzler Gascho, a GC student and Goshen native, attended Steury's campaign launch. He said, "Paul's had so much community involvement in the past, so it's really exciting to see him potentially moving up to a bigger stage." 
Steury credits numerous people at GC for helping mentor him throughout his career, including former professors David Miller, Larry Yoder and Luke Gascho. 
One of Seury's main "thought pieces" that he used as a running point for city council and still promotes is "thinking towards the Seventh Generation."
The concept of "Seventh Generation Stewardship" originated from the Great Law of the Iroquois nation: essentially, it urges our current generation to live and work for the benefit of the people that will inhabit our planet seven generations into the future.
"We have to think about the future," Steury says. "Currently, the political world thinks about today, [and] maybe tomorrow. I'd like people to think much farther into the future."
As of the time of publication, Steury is running unopposed in the Democratic primary on May 3. The general election, where the Democratic nominee will likely face off with Rep. Walorski, will take place on November 8, 2022.