Next academic year will bring a new face to the biology department's faculty. Dr. Kristopher Schmidt accepted an invitation to join the faculty as an assistant professor of biology, a tenure-track position.
Possessing a master's degree in neuropathology from the University of British Columbia and currently completing his Ph.D. at Trinity Western University, Schmidt specializes in molecular biology and biochemistry. Schmidt is specifically interested in attracting students to the pre-medical programs here. He will also bring with him an active research program that will be open for student contribution. Schmidt has had several years of undergraduate teaching experience.
"Dr. Schmidt is a great communicator, and has an inquisitive spirit," said Ryan Sensenig, current chairman of the biological sciences department. He's a "bridge-builder" who is "interested in the intersection of faith and science," added Sensenig.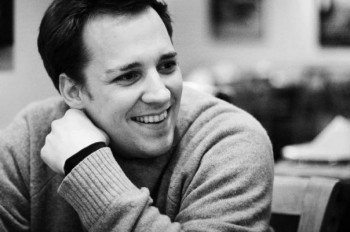 While joining Goshen will fulfill Schmidt's desire to be part of a Christian liberal arts college.  Sensenig believes Schmidt will be a terrific addition to the biology department and the college as a whole.