Goshen College is partnering with Oaklawn Psychiatric Center and welcoming two new counselors, Rick Eby and Jennifer Miller, to their staff for the 2018-19 academic year.
E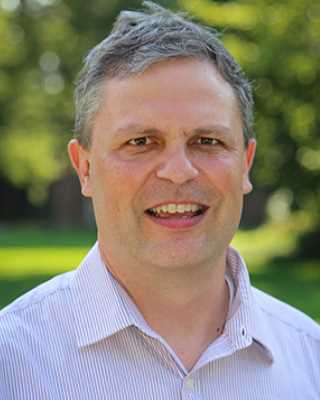 by, an Eastern Mennonite University graduate, taught for many years before getting his master's in counseling at Grace College. He has counseled at many places including Bowling Green State University, a juvenile justice center and received his current position at Oaklawn Psychiatric Center in Goshen just over a year ago.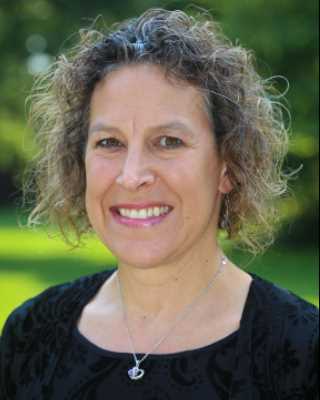 Goshen College is a familiar place for Jennifer Miller, a 1992 GC graduate. Miller, who grew up in Germany, recalled memories of living in Goshen's Kratz Residence Hall. In addition to seeing her old residence hall packed with students, Miller noticed one more thing that hadn't changed.
"I was surprised when I came back and still had the same student ID number from when I was a student," Miller said with a laugh. Among Miller's favorite memories was being on the first-ever Goshen College women's soccer team.
Miller has worked at Oaklawn for years and also works at her own private practice that she started in Goshen in 2004.
Both Miller and Eby say that college students often underestimate the impact mental health has on their lives.
"Counseling services can just make life easier," Eby said. "It's free, so why not try it out?"
Starting in 2018, Goshen College students will be able to take advantage of up to four free counseling sessions per semester.
Both counselors believe that their services are useful to students here at Goshen College whether or not they suffer from anxiety or depression. Eby and Miller said that they often help those who feel they need just a little extra support to handle the stress of classes.
"Not everyone who needs help has a disorder," said Eby.
Miller said, "coming to therapy isn't a sign of weakness."
Miller is also practiced and comfortable dealing with the LGBTQ community and prioritizes that everyone feels comfortable with coming to her.
Miller used to work with children and teens who experienced sexual trauma, and she also specializes and has received training in handling sexual abuse. She hopes that her skills will be beneficial in helping students who have experienced trauma.
Eby works part-time at Goshen hospital and helps at-risk patients. Together, the two new counselors are a team who provide a broad spectrum of services. They hope that if a student feels something is wrong, they will follow their gut and seek out support.
In addition to the new campus counselors, GC is partnering with Oaklawn counseling services to offer students extended support. Gilberto Perez Jr., Dean of Students, is excited for GC's new partnership because it gives students services they have never had before.
"Oaklawn offers Goshen College a 24/7 emergency line that will get you connected to an on-call counselor immediately, and they can refer you to whatever emergency services you may need," he said.
Eby and Miller also said that counseling support doesn't have to stop with them; both are willing to assist students in finding other support resources.
For students wishing to make an appointment with the new counselors, Eby is on campus Monday through Friday from 1 p.m. to 5 p.m., and Miller is on campus every Wednesday from 1 p.m. to 4 p.m.