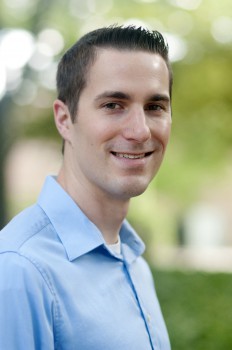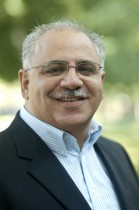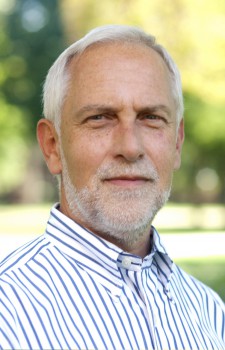 Along with several new faculty members, Norm Bakhit, director of human resources, Randy Gunden, executive director of adult and online learning, Andrew Moeggenborg, technical director of Umble Center and MarÆa Sçnchez Schirch, instructor of Spanish, join the Goshen College community this fall.
Norm Bakhit
Bakhit joins GC as the director of human resources. He is also an adjunct faculty in the psychology department teaching personality theories.
Originally from Allentown, Pa., Bakhit lives in Warsaw, Ind. Prior to GC, Bakhit was a senior manager in human resources for a Fortune 100 company. He has also worked as a psychotherapist for clients with mental health, marriage and family issues.
Bakhit appreciates the commitment of the GC community to living out their values and serving others.
"I am thankful that God provided an opportunity for me to serve and contribute within the context of this community and advance God's eternal purposes through the mission of GC," said Bakhit.
Randy Gunden
Randy Gunden joins the GC community as the new executive director of adult and online learning. His role includes facilitating growth in nontraditional programs and enrollment. He is identifying options for serving both nontraditional and traditional students through online/distance education.
After earning a Bachelor of Arts in economics and business at GC, Gunden went on to earn his Master of Arts and work on his doctorate in economics from the University of Notre Dame.
Most recently, Gunden worked as the executive director in the office of nontraditional studies at Bethel College in Mishawaka. He previously worked in the business department at GC from 1984 to 2003, and has filled various roles at many schools, including colleges in Lesotho and Swaziland, where he worked with MCC.
Andrew Moeggenborg
The theater department welcomes Moeggenborg as the technical director of Umble Center. In addition to managing the space and constructing scenery for all of the productions, Moeggenborg teaches Basic Theater Production I. He is also the scene designer for the fall mainstage "A View from the Bridge" by Arther Miller.
"What drew me to Goshen was the size of the school, which I feel is a benefit for having more one-on-one time with students," Moeggenborg said. "I am also excited for the opportunity to help build the technical theater program and to get more students interested in working backstage."
Originally from Naperville, Ill., Moeggenborg began participating in theater in high school. He went on to study theater arts at Eastern Illinois University and has spent the past three years at West Virginia University where he earned his Master of Fine Arts in scenic design and technology.
Moeggenborg has worked at the Summerplace Community Theatre in Naperville and the Contemporary American Theatre Festival in Shepherdstown, West Virginia. During the past two summers he worked at the Des Moines Metro Opera in Indianola, Iowa.
Maria Sanchez Schirch
The newest addition to the department of modern and classical languages and literature, MarÆa Sçnchez Schirch teaches two elementary Spanish courses as well as Spanish conversation and culture.
Sçnchez Schirch, a native of Nicaragua, worked at Goshen Community Schools and as a counselor at LaCasa in Goshen before coming to GC. In the past, Sanchez Schirch has been an adjunct professor and led the Nicaragua and the Domestic SSTs.
"I enjoy a lot working with a diverse group of students," Sanchez Schirch said, "I teach them but they also teach me." She loves GC for its sense of community, core values and SST programs.