During the two weeks leading up to the start of this semester, I undertook the task of cleaning and organizing the ceramics studio, located in the basement of the Visual Arts building (1).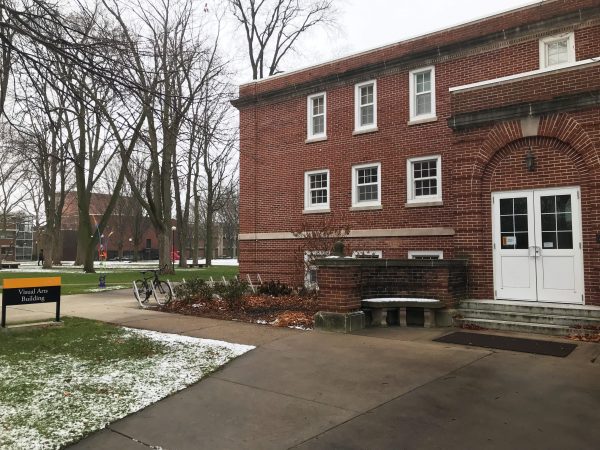 I decided that, during the first week, I would organize the studio (2).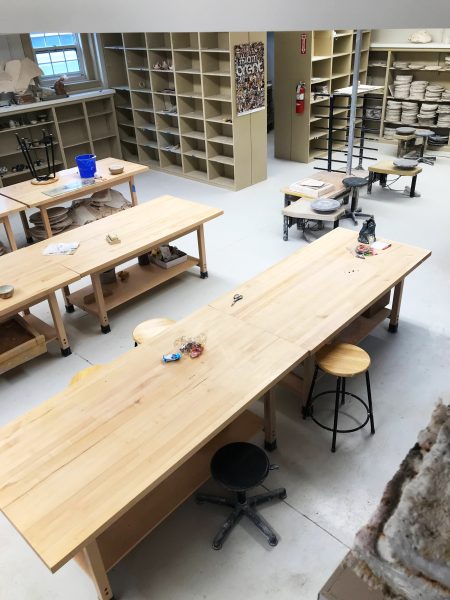 The main area that needed attention was the wheel throwing shelves (3). 
On the top shelf, I placed assorted tools, heat guns for drying clay, and chucks. The middle shelves held the splash trays, which are used for catching clay and water when throwing. Lastly, I put the colored clay slip – a material applied to the outside of pots – on the bottom shelf (3).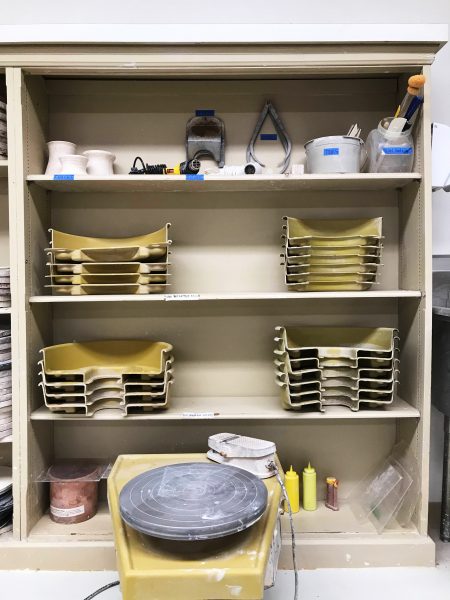 Looking at the top shelf, you can see I went a little label-crazy, but thanks to my efforts, blue painter's tape and a Sharpie, generations of future Goshen College potters will know exactly where each item goes.
Another space I focused on was a resting place for random studio odds and ends (4).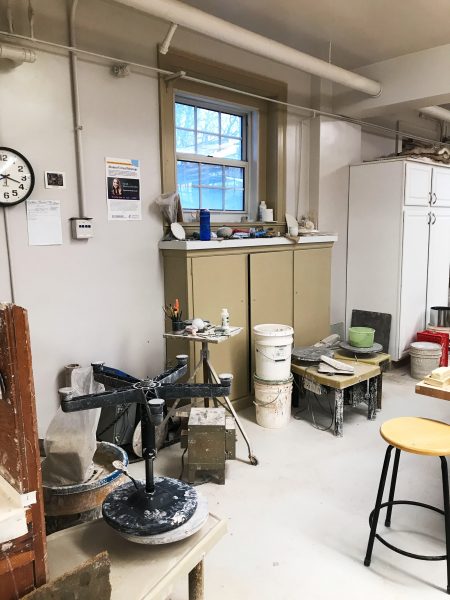 After much sorting, stacking and stowing away of items, that area changed into an easy place to walk with no need for tiptoeing (5).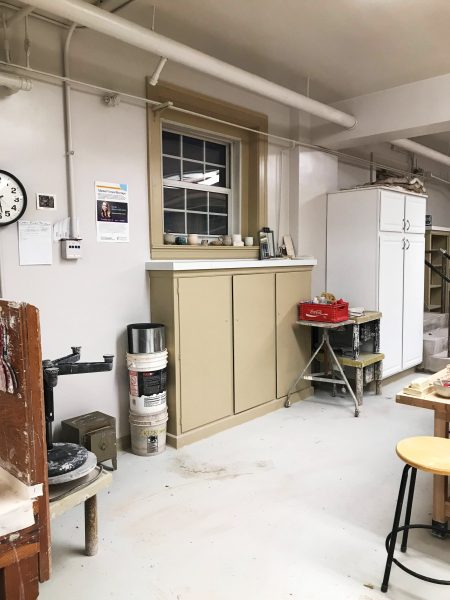 During my last week in the studio, I focused on recycling clay. Over the past several semesters, several large drums full of dry clay had accumulated in a back room. I took the dry clay, broke it down with a hammer, and put the pieces into drums full of water until the water turned to clay mud. 
After the mud dried out, I spread it out on plaster bats to dry overnight (6). The next day, when the clay was dry enough, I threw it in the mixer and then back into a similar plastic drum for storage. Wa-lah.
After all of that cleaning and sorting, I'm excited for my last semester creating in the GC pottery studio. With my senior show on the horizon, it's time to hunker down and brave the clay-infused waters of studio pottery.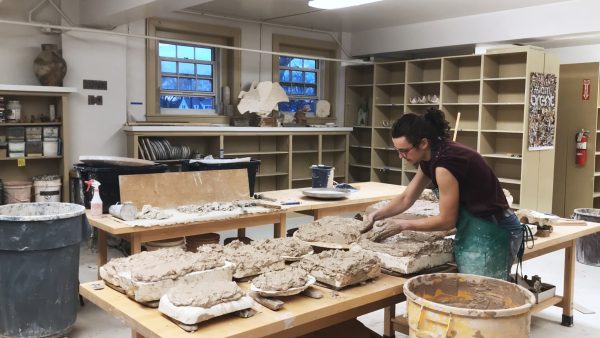 Nathan Pauls is a senior art and communications major. You can find pictures of his work on his Instagram page: @potterpauls.