The city of Goshen held a downtown arts tour on Oct. 6 as a part of First Fridays.
Artists had 22 locations downtown to display art, and Goshen College students set up shop where there are usually baked goods and produce for sale: the farmer's market. Among the onions, apples and Amish cheese were collections from eight student artists showcasing and selling their work.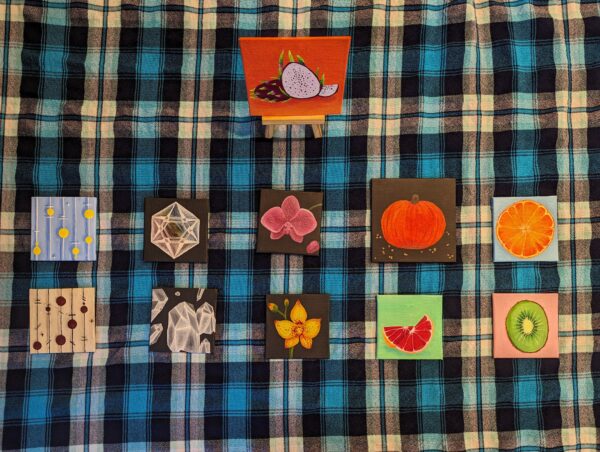 Mira Yoder sold mature paintings while she knitted. Lukas Bontrager-Waite for The Record
Meanwhile, on the opposite end of town, fast-paced drum beats, smooth saxophone solos and uproarious brass resounded in the halls of the Goshen Theater, as GC's Lavender Jazz ensemble held their first concert of the year.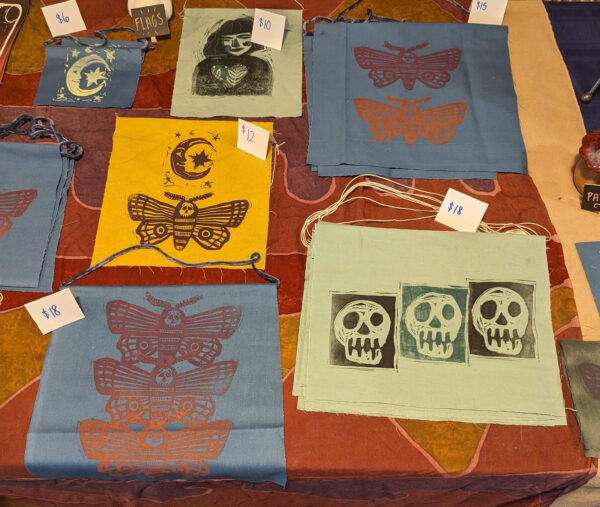 Bree Wheeler painted flags with various nature designs. Lukas Bontrager-Waite for The Record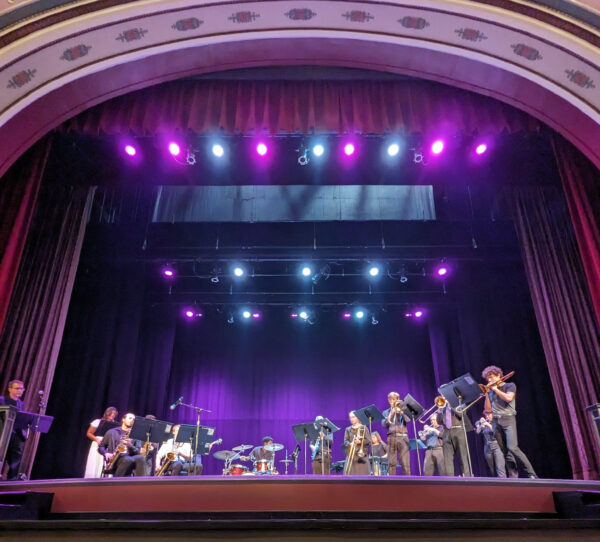 Lavender Jazz performed seven songs during their concert, featuring combos and improvised solos. Lukas Bontrager-Waite for The Record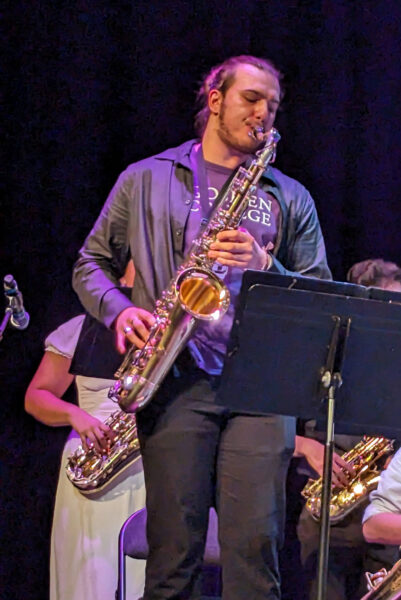 Daniel Stoltzfus performs a saxophone solo during "Sweet Georgia Brown." Lukas Bontrager-Waite for The Record