Halloween — the spookiest holiday of the year, best known for the costumes, candy and activities that come along with it. This year, Halloween Weekend (affectionately called "Halloweekend" by students) included two costume contests at GC events. One of the contests was at Howell-ween, a celebration put on by the residents of Howell House, while another took place at the Haunted Ball, hosted by The Role-Playing Game Club (RPGC) and the Campus Activities Council (CAC). 
The winner of the Haunted Ball contest was senior Skyler Van Antonides, dressed as a "Wandering Wizard." Runner-up was faculty advisor Greg Sommers, who spoke only once throughout the whole event to say he was dressed as "Death." Honorable mentions included: first-year Francisco Behan Morillo, dressed in steampunk attire; sophomore Hermione Bean-Mills, dressed as a vampire flapper; and junior Sarah Corbitt, dressed as a bunny. Van Antonides received a trophy for the victory.
For Howell-ween, there were many categories for costumes. Best Duo was won by juniors Conrad Liechty and Hannah Lehman as Shrek and Fiona, respectively, while Best Ensemble went to juniors Anna Kauffman, Micah Shenk, Alex Kosher, Dan Eash-Scott, Sasha Dyck and Gabe Martinez, who arrived as the Secret Service and the president. The Overall Best costume was awarded to sophomore Brenton Pham, who dressed as a bright orange Hydro Flask water bottle. Pham can contact a member of Howell to claim his prize.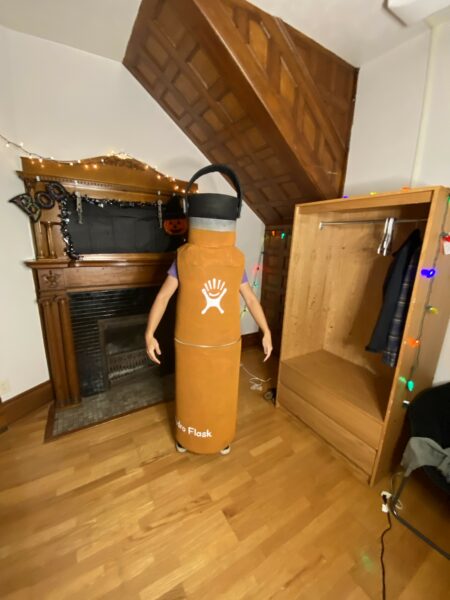 Brenton Pham presents as a Hydro Flask. Contributed by Brenton Pham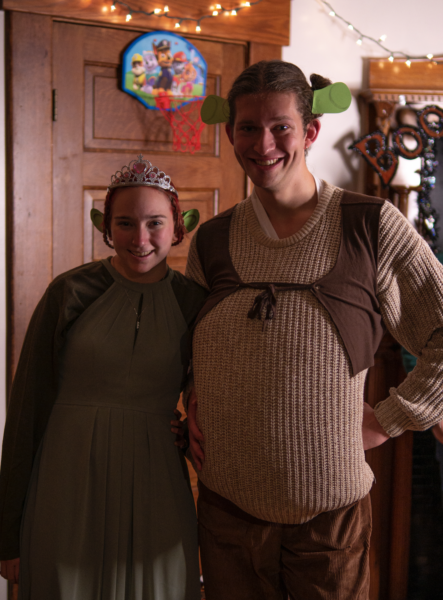 Lehman and Liechty as Fiona and Shrek. Jackson Steinmetz//The Record