Goshen College men's basketball team played a conference game at home against the Taylor Trojans on Jan. 26.  
The game was scheduled for the night prior but was postponed due to inclement weather. Earlier in the season, the Maple Leafs fell to the Trojans 59-79 in Upland, IN.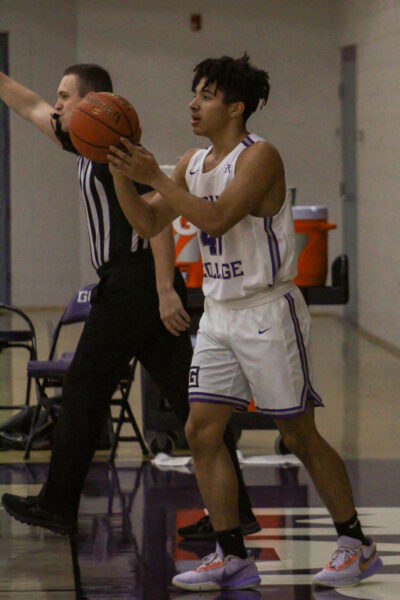 Before Thursday, the Leafs had not beaten the Trojans since 2019, in a game led by Judah Simfukwe with 14 points and Kaden Johnson, who had nine rebounds and six assists. 
The Leafs started the game behind the Trojans by 4-5, but then went on a 10-0 run, leading the game 14-5. They maintained the lead for the rest of the game. 
The Trojans never let the Leafs run away with the game, only allowing a nine point spread. 
In the last six minutes Taylor brought the game within two points. However, Greg Johnson II, a sophomore, sealed the win for the Leafs with a three-pointer in the final minute. 
The Leafs outscored the Trojans 39-33 in the first half and outscored them 33-32 in the second half, winning 72-65. 
Johnson II was also the leading scorer, having come off of the bench to put up 17 points. He didn't miss a single free throw, going five for five.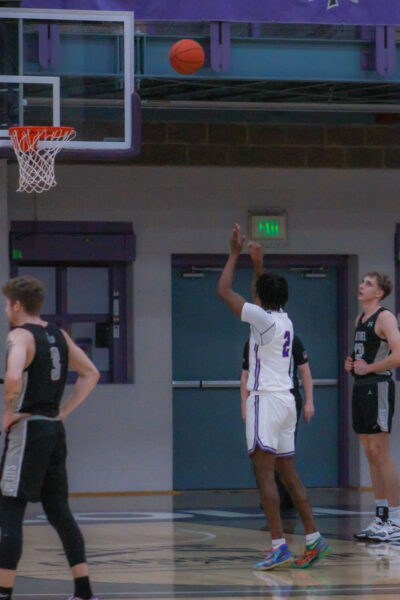 Simfukwe contributed 16 points and six rebounds, and he too went 100% from the free throw line, shooting four for four.
The team had their most rebounds in a regulation game since 2017 in a match against Huntington. This push was led by freshmen Kaden Johnson who had 12 rebounds.
This is Goshen's first conference win of the year and adds momentum heading into the season's climax.
The Maple Leafs will travel to Mount Vernon, Ohio on Feb. 4 to play the University of Saint Francis. Tipoff is at 7:00 p.m.