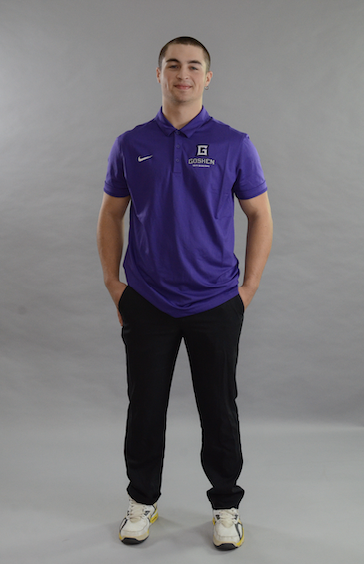 Isaac Sawatzky is a sophomore graphic design major from Goshen.
The World Cup is an opportunity for people from all across the globe to come together, set aside their differences and support their countries as they play "the beautiful game."
But despite the World Cup creating so many happy memories and boosting the economies of the chosen country, it's important to stay conscious of those who work behind the scenes. 
In December of 2012, Qatar was awarded the opportunity to host the 2022 World Cup. With each preparation came new controversy. 
First, FIFA officials were allegedly bribed to vote for Qatar to host the 2022 World Cup. In terms of logistics, Qatar has a population of approximately 2.9 million people. The eight brand new stadiums that were created for the World Cup share a combined total capacity of 380,000. In order to get proper use out of these stadiums after the World Cup, more than 13% of Qatar's entire population would need to attend games and other stadium events. 
Although the logistics of the stadiums are in question, the main controversy stems from their construction. In the 10 years since the announcement of the Qatar World Cup, roughly 6,500 immigrant workers have died, many during the construction of the stadiums. Of the 6,500 recorded victims, over half were from India or Nepal. 
A large portion of these deaths were caused by astronomically high temperatures and long working hours. Temperatures in Qatar can peak as high as 120 degrees. 
Upon their arrival to Qatar, many workers' passports were seized by their employers, forcing them to work through the kafala system. This system, where employers are in charge of workers' visas and legal status, often gave the migrant workers essentially no option to leave the country or change jobs. 
Taking all this into consideration, we have quite a dilemma on our hands. These working conditions are obviously unacceptable, and for that reason, it is impossible to support this World Cup. That being said, the wrongdoings of FIFA and Qatar shouldn't necessarily stop you from going out there to support your home country in the World Cup. 
Qatar is the first Middle Eastern country to host a World Cup, and this must not go unnoticed. Part of the job of the World Cup is to display cultures and regions to people who would not give them attention otherwise. 
Another job of the World Cup is to help boost the economy of the country in which it is hosted. Sadly, it is clear that FIFA officials did not prioritize these principles when choosing Qatar. FIFA officials seem to have thought that it was more important to put a couple million dollars in their back pocket instead of choosing a nation better suited to host the World Cup. 
At the end of the day, it's hard to definitively draw the line between right and wrong with this World Cup because it's hard to ignore all of the positives that come from it. But as you prepare to support your national team this November, we encourage you to keep in mind the tragedies and exploitation behind this World Cup.