RETRO Record: 1986
Author: • Nov 29th, 2012 • Category:
arts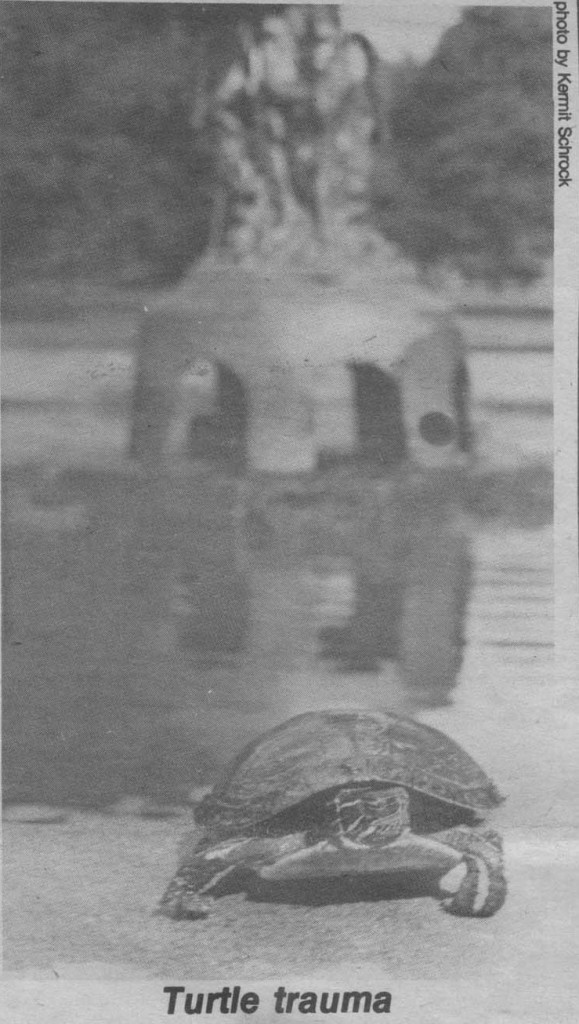 It's not easy being green. The news page of a Record published on Oct. 10, 1986 printed this photo and caption:
"Terrence the turtle, Goshen College's resident amphibian, stretches briefly in the afternoon sun on the walls of its home, the Westlawn fountain.
Terrence's two offspring have been missing for about two weeks. She appears stressed by the loss.
Senior Jay Kauffman reports that 'when I say hi to her she never answers back. She usually runs and hides.'"
Becca Kraybill
Becca Kraybill is the fall Editor-in-Chief of The Record. She is a fourth-year English Writing major and enjoys waving to babies in the grocery store.