Here's the approximate schedule for the Goshen College Super Bowl commercials.
There are three different spots, which will run a total of 20 times on Sunday.  Each spot will run once during the Super Bowl.
For more information, see the Goshen College press release.
To view photos from making the ads, see this page.
UPDATED: here's an article from the Saturday issue of the Goshen News.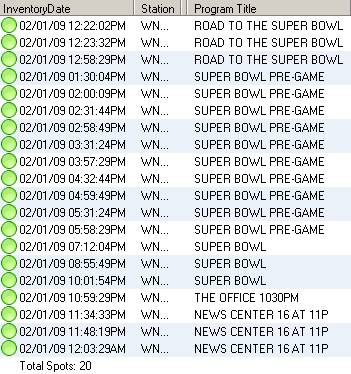 —